Personally, 2015 was an epic year for us. We rang in the new year on the freezing streets of NYC and spent all of January finishing up David's rotation in the Big Apple. Then, on Valentine's Day, we flew across the Atlantic to our temporary home (but forever in our hearts) Milan, Italy. We spent the Spring exploring Europe and traveling every weekend. Still can't believe all of the countries we visited! This summer, we embarked on a three-week Western USA road trip to Utah, Nevada, and California. The Grand Canyon, Las Vegas, Pacific Coast Highway, Napa. #murica. Finally, in August, we settled back into our home and life in Tampa. It was a surreal year for us. This was definitely the year of travel but of course, we still found time to get our hands on our cameras and document beautiful places and people! This is one of my favorite posts of the year – the Behind the Scenes photos of us working!
Here's a look back at 2014 and 2013. Enjoy!
Full disclaimer: If you hire me as your wedding photographer, I will take advantage of your dance floor!

I call this one crouching photographer, hidden bouquet…
"Yay the Bride is here! And she brought a big white bag! I wonder what's inside!"

During Kelly and Eric's engagement session, I was being a perfectionist and kicking away all the loose leaves on that pretty walkway. This sweet man saw my efforts, stared at me for a minute, and said "hang on miss" and whipped out his powerful leaf blower from the back of his truck.

Learned this little trick from my friend Jasmine – the ghetto fab hand diffuser. The Parisian people were probably thinking "What the heck is that American doing?"

"Wifey, look at me! I'm back here!"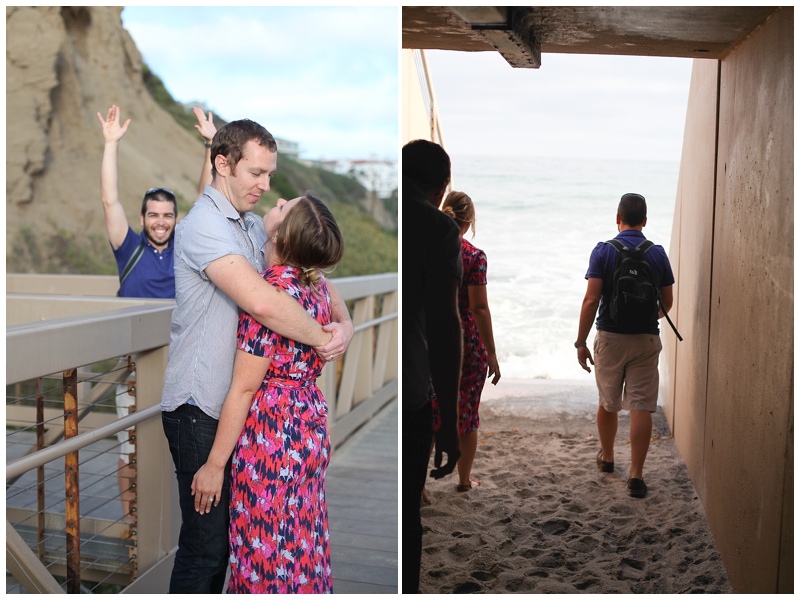 This picture CRACKS ME UP. There's a table full of chairs behind you. Give your knees a break!

Thumbs up for seeing your photos printed at a wedding!

My beautiful friend Krissi posing for me in Milan's biggest park!

David being a kid while I did all the work. 😉

Beach sessions = shoes in the back pocket

Baby Briana took a few minutes to get used to me…

Look how much she grew in 3 months! We were both sooo ready for that first photo.

Styled Shoots with Emily and Thomas in 2015. This girl impresses me every day!

Totally going the wrong way

This is my "David, turn off the camera, get into the car now" face.

Have you ever seen a better looking group of siblings?

Just taking a picture of a dirty wall… and a pretty ring!

Booty shot! Work it, Leah!

Greg leading his guests in song. "Ready, 1 2 3…"

I always do this in David's getaway shots. Sorry hubs!


Dear 2015, you were so good to us. We will always remember this year with wonderful, heartfelt memories. Thank you to our clients who trusted us with your important moments. We love you and look forward to 2016!