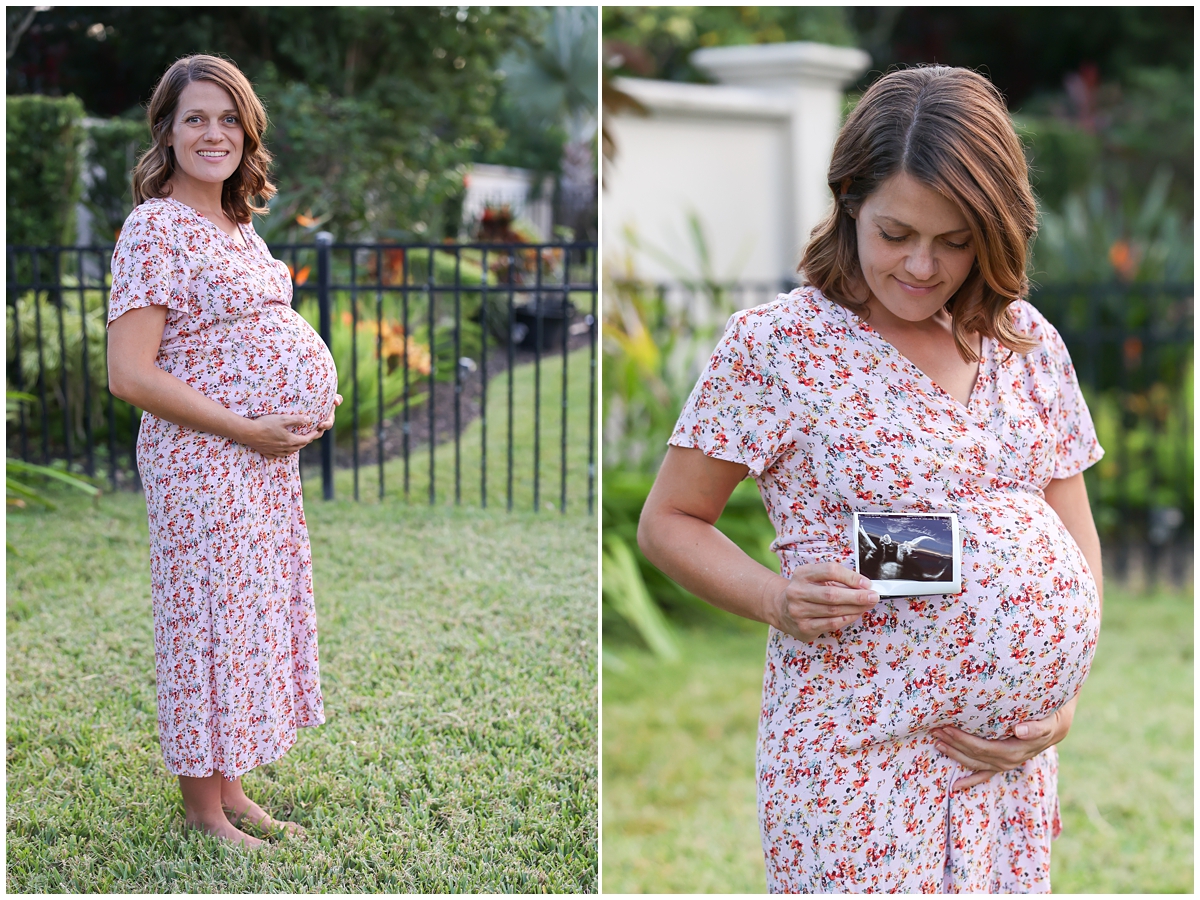 To Honey Bear, our little girly…
The day has finally come. We will get to see your precious face tomorrow and hold you in our arms. We have been anticipating this day for a long time. We found out that you were coming back in February, right around Valentine's Day and now it's close to Halloween. We were full of gratitude and excitement to grow our family again. You have a very kind and smart Dad that loves you so much. We have been together since we were teenagers and have always said that we wanted to have three kids. You have an older brother named James and an excited older sister named Claire. You are the missing piece to complete our family. We all like to call you Honey, since we have a Brother Bear, a Sister Bear and now a little baby girl, just like in the Berenstain Bears books. I bet it will take a while for them to start calling you by your real name.
You've been safely snug in my belly for the past nine months, growing slowly each day. You have stayed right on track and truly have given me a smooth, calm pregnancy. I am so thankful that things have gone well. While you've been growing, our family has had some big changes. Your brother graduated from VPK and started Kindergarten. He'll be gone at school during the week days but he can't wait to make your smile and laugh when he's home. He loves baseball, Minecraft, reading, watermelon, and Sonic. Your sister started part time preschool and has told her friends at school that "she's getting a new baby tomorrow!". She loves babies, her play kitchen, being outside, strawberries, and animals. She has been using her dolls to practice for holding you soon. You have two very sweet, energetic and fun older siblings. We can't wait for you to join them.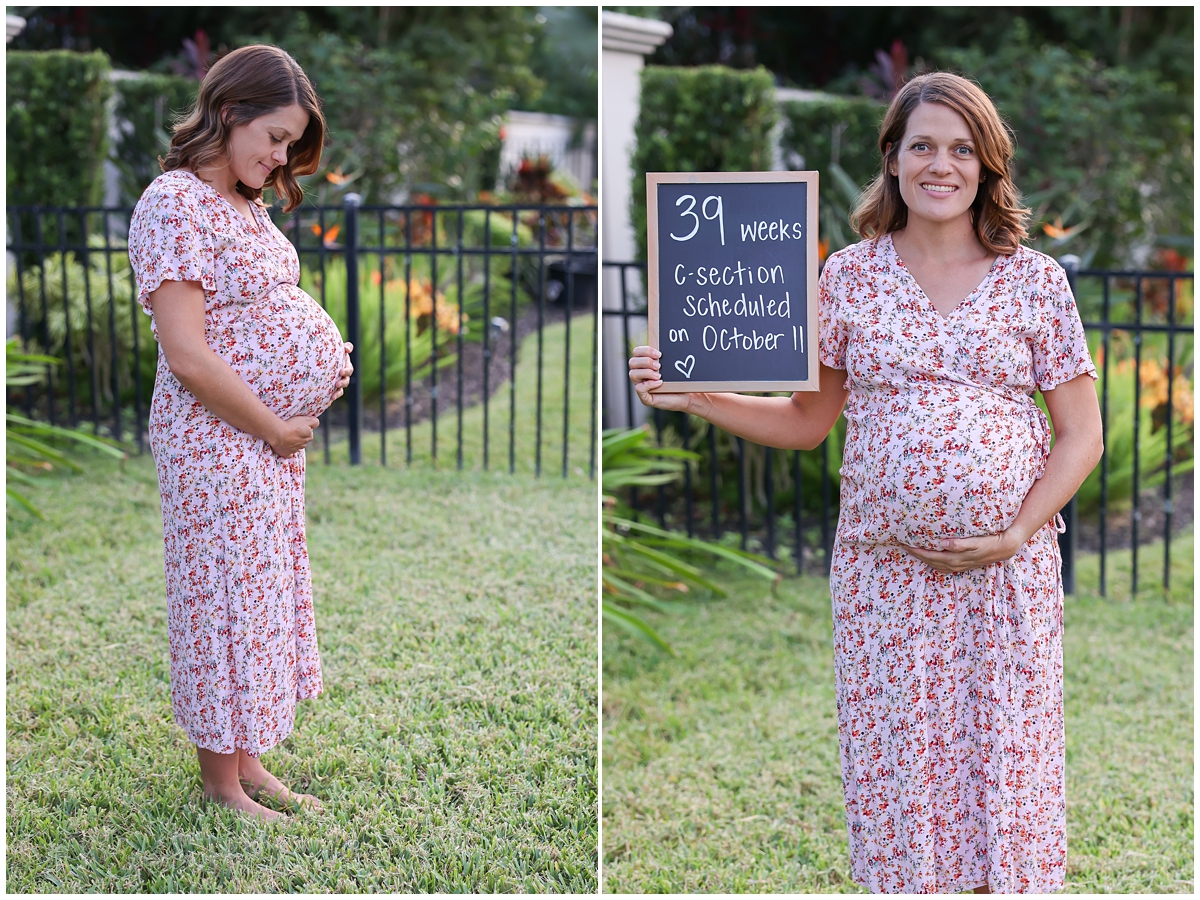 This summer, when I was around 6 months pregnant with you, we took a fun family vacation to Idaho with your Stoker family. We played with your cousins, went hiking, enjoyed the beautiful scenery and explored. You have lots of family that can't wait to meet you. We also celebrated your brother's 6th birthday with a fun bowling party. The biggest thing we did while you've been growing was move houses! Your Dad and I bought our first house a while ago and welcomed two babies there. We knew a bigger house would be helpful before you joined us. After many months of looking online and struggles with finding the right one, we found a house that went on the market and were able to tour it the next morning. We put in an offer and after a weekend of anticipation, we were told we got it! But then a long two months of struggles with the sellers and uncertainty followed (not so fun for a pregnant hormonal woman) and we weren't sure what would happen. Fortunately, it all worked out and we moved into our new home and were able to sell our old home quickly. I did a lot of packing but didn't lift any boxes since you had grown so big! Your Dad and Papaya did so much heavy work to get us moved in. We now live in a neighborhood full of families and close to a great school. We are so thankful to raise our family here. You're going to love it. God really worked in all of the details to get our family settled here before you were born.
Last month, we were in for a big surprise when your Auntie Rissa and a group of my very sweet mom friends surprised us with a baby sprinkle! I was so shocked and so grateful. We had the best morning eating brunch together and sharing stories of babies, motherhood, and life. They all love you and can't wait to meet you. You'll get to know their sweet kids and have so many fun adventures together.
After a long pregnancy, I can't wait hold you and look at your tiny details. I've come to know you as you've grown on the inside. You've been by my side (er, on my front) for the past 9 months, along for every journey. You know my heartbeat, you kick my hands when I press near your feet, you let me sleep through the night and then start dancing once I eat breakfast. You've been part of our family since February and now we get to finally see you on the outside. Our doctor will bring you into the world and will pass you over to us. Since you are our last baby, I am committed to savoring this season and embracing all the mess, lack of sleep, chaos that it will bring. I've never been a mom to a Kindergartener, a preschooler, and a newborn before. With patience and optimism, we'll learn together. You will grow quickly and I want to enjoy your tiny newborn details while I can.
We'll see you soon, little lady. I am giddy with excitement that you're finally almost here and that I won't be pregnant anymore. You've reached your limit in there! 🙂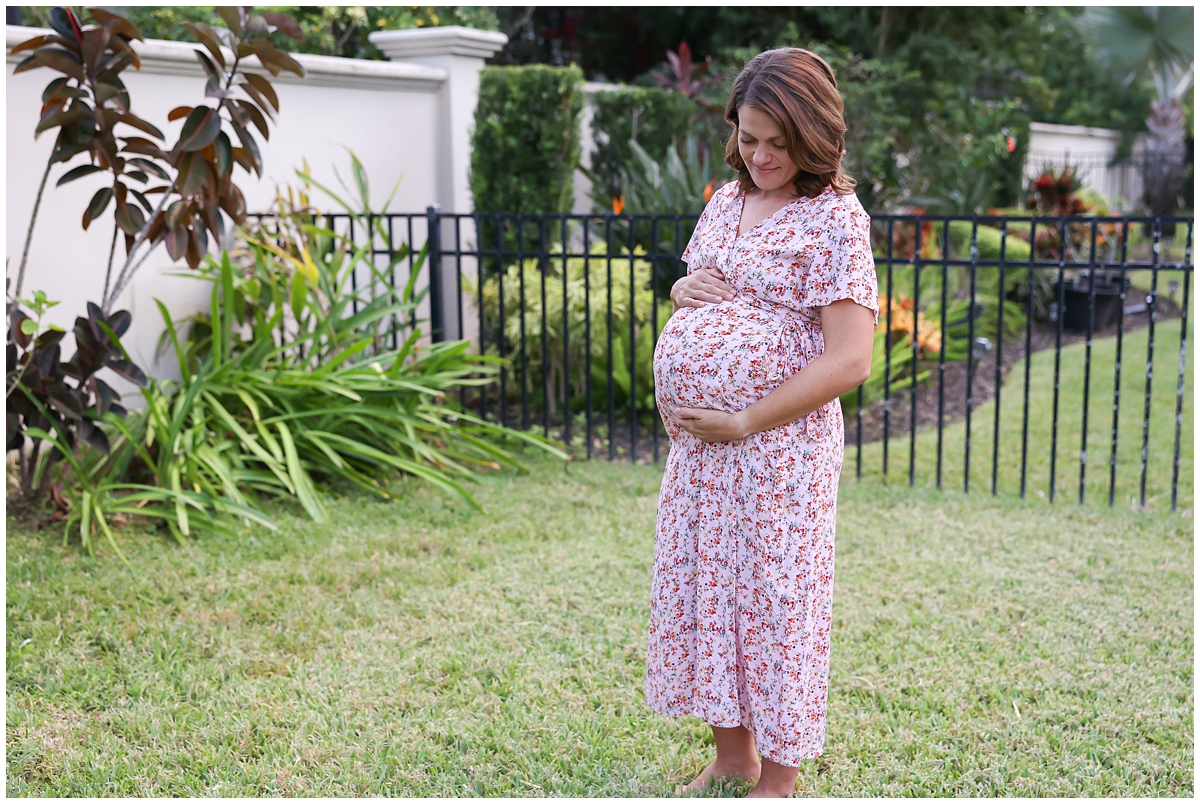 Thank you friends for following along and all of your excitement and prayers!
April: Our pregnancy announcement