My sweet friend Jayme wrote a BOOK!! Insert all the hand clap emojis here!! Jayme has a heart of gold and she thrives in creating hands-on learning activities for her precious daughter and toddlers/preschoolers all over the world. She has a successful teachers pay teachers business and shares countless ideas for learning through play on her Instagram. We met through our local Moms group when our 3 year olds were itty babies and we've been journeying through mom life together ever since. I am SO thankful for her friendship and am so excited for her as she releases her first children's book!! I was so happy to capture some photos at their house to document the new book! It's called 100 First Words for Toddlers and is a great addition to any toddler library.
You can pre-order the book on Amazon here – it will be released on October 6th!
You can follow along with Jayme on Instagram here and check out her education resources on TPT here.
And if you want to cry (like I just did) about how fast kids grow, click here for Jayme's branding session from last year and scroll to the bottom to see our tiny kids playing together.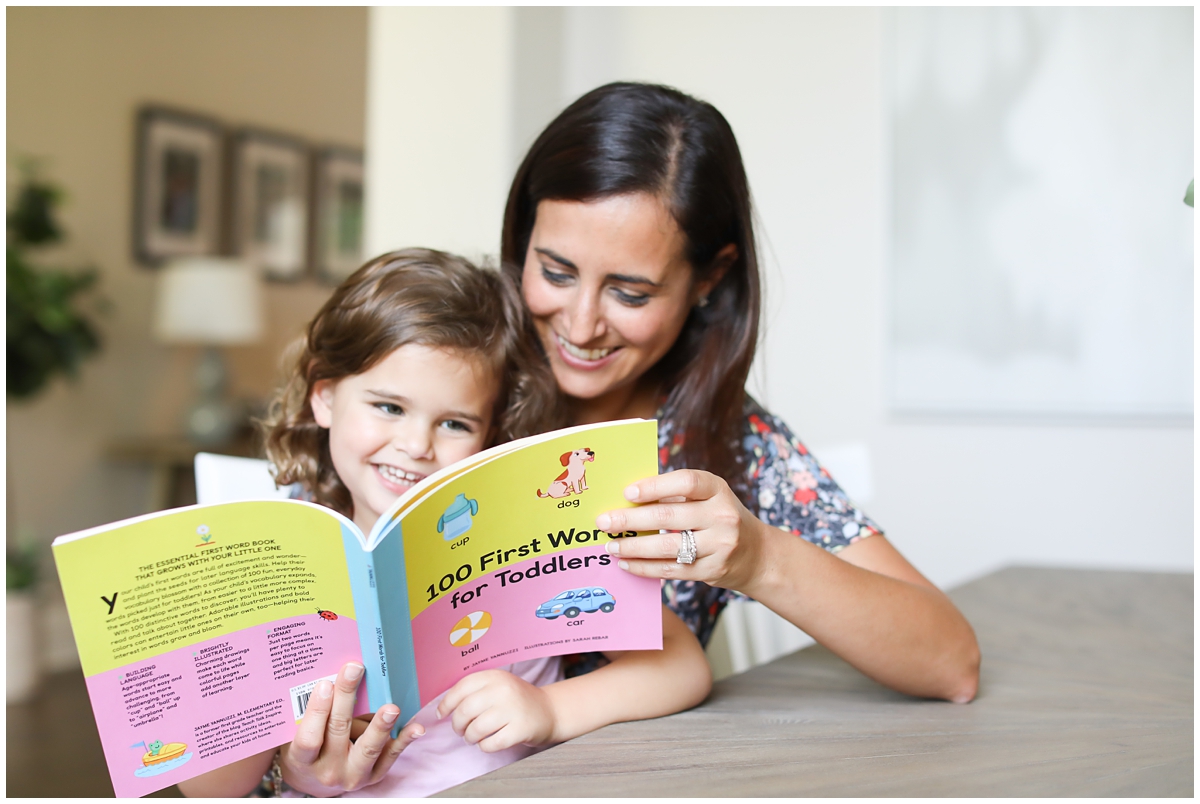 Baby Claire was my assistant during these photos! 🙂