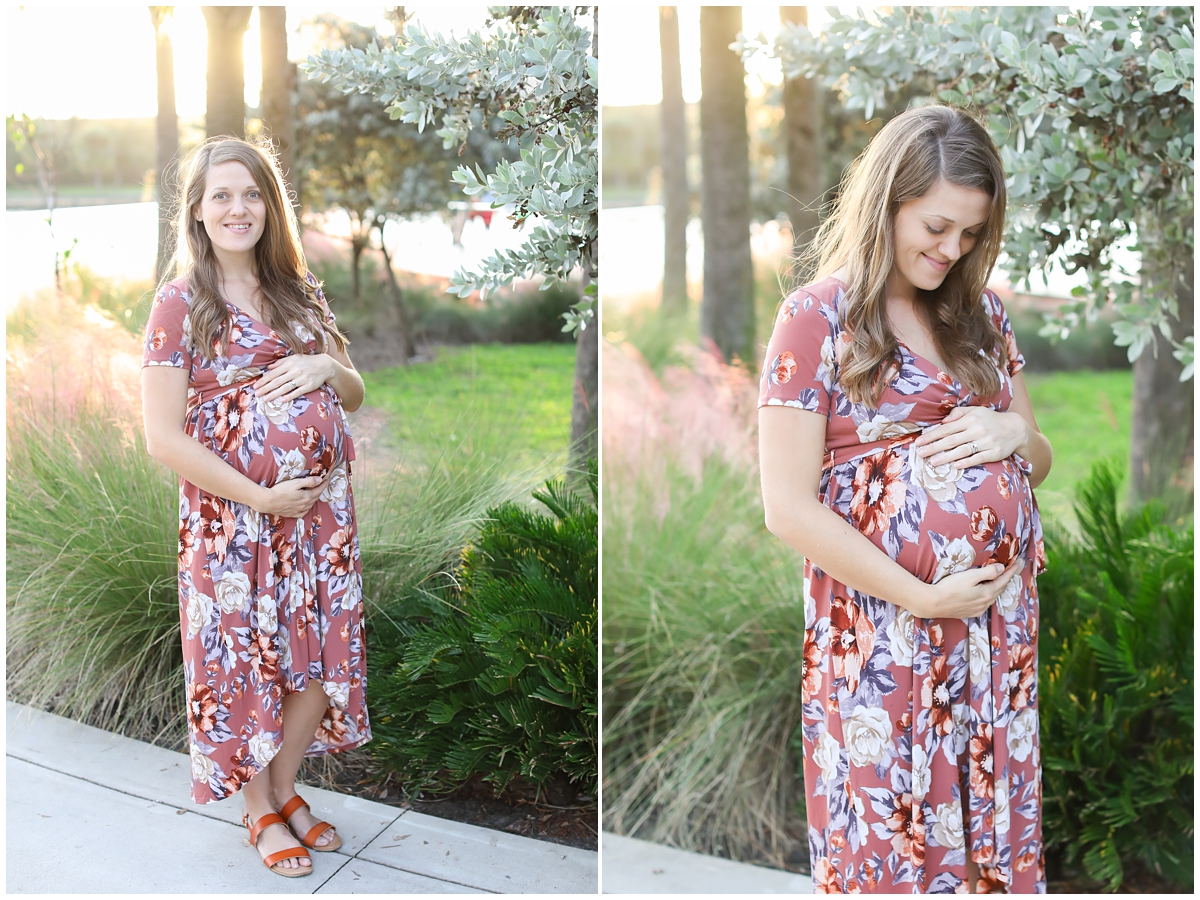 I'm writing this blog post in my current favorite spot – on our king bed with six pillows around me. Nine months pregnant and I will gladly lay down any chance I get! We are SOOO excited to meet our daughter so soon!! People keep asking me "are you ready for the baby to come?" and for the past month or so, my answer was "I'm excited to celebrate the holidays as a family of 3 and then focus on baby's arrival." and now my answer is "yesss the countdown is on!" 🙂 I am so grateful to have had a smooth, uneventful pregnancy. Every time I leave a OB appointment, I tell David how nice it is to have a normal, boring visit. Praise the Lord for normal! We had our family portraits taken by the lovely Darlene Barlows Photography back in November and snuck in a few maternity photos. Thank you for these sweet updated pictures, Darlene!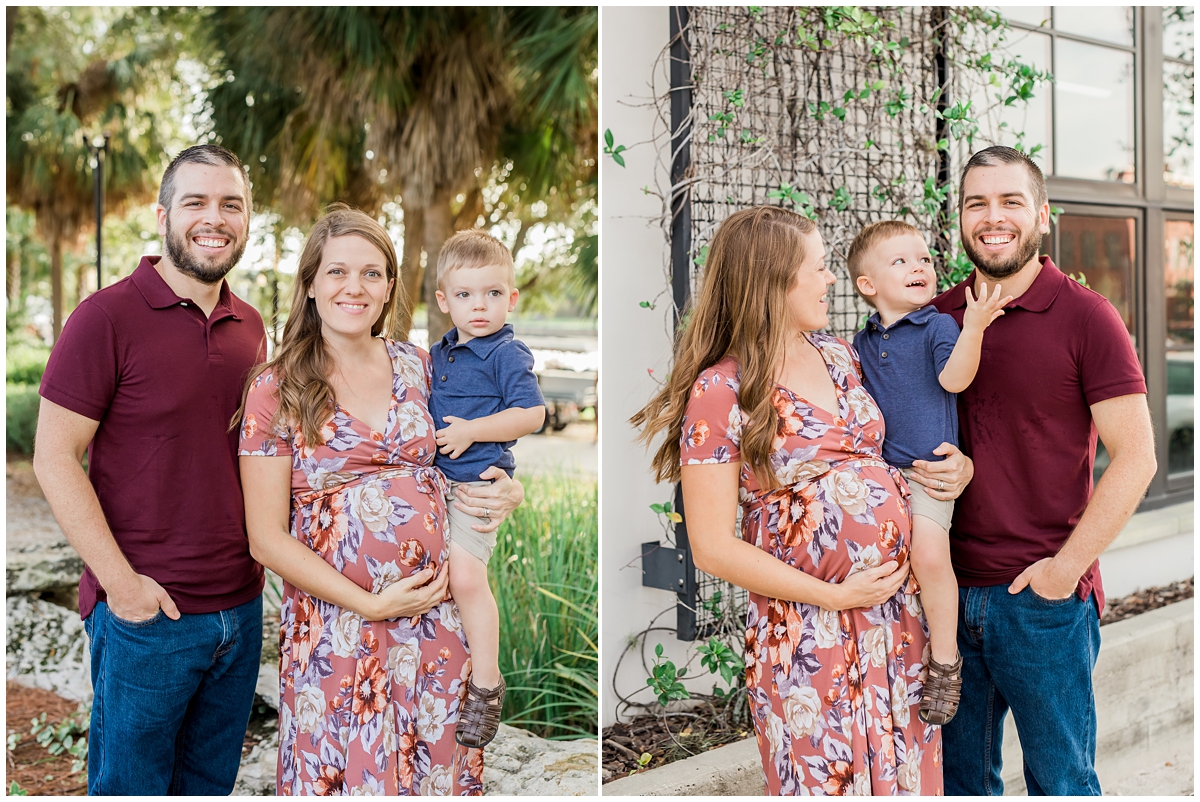 Here's a little Q&A update on our pregnancy journey…
How far along are you? I'm almost 38 weeks. Our repeat c-section is scheduled for 39 weeks. Baby girl will make her arrival on Tuesday, January 14th!
How have you been feeling? Good! I'm still able to get up and down with James (just at a much slower pace). Some days my feet really hurt (random) or my back feels sore and my belly feels super stretched. I've been having sporadic braxton-hicks contractions, usually if I'm overdoing it or bending too much, but they don't hurt and go away quickly. But overall, really good. Can't complain!
Are you feeling baby moving? Lots of wiggles! Since James turned into the breech position late in my pregnancy, I didn't feel too much movement at the end because he was stuck in a taco position but this baby is definitely heads down and her legs and feet wiggle and kick near my right ribs all the time. She's a wiggler!
Do you have a name picked out yet? We think so but we're going to wait until we meet her to officially share. We're still deciding on the middle name.
Are you still going to do photography? Yes! I'll plan to take a break until about mid-March and then will be ready to be back behind the camera. I will still be working on blog posts and sharing on social media while caring for our little one. If you're interested in a session this spring or later this year, please reach out!
Is James ready to be a big brother? I hope so! lol He knows a baby is coming and we are trying our best to prepare him but we won't know how it goes until we're actually living it. I think (hope) he's going to be a great helper. It's going to be so sweet to see him love on his little sister… okay crying now…
How have you grown closer to God through this? I feel so thankful for His creation and provision. It is so amazing that our bodies can create and grow a new human. God's design is remarkable and I am so thankful to experience it. Our family has been through some difficult seasons the past few years and while it made us stronger, it's really really really nice to be in a joyful and smooth season. This pregnancy has been uneventful and healthy (PRAISE THE LORD). I am so thankful for a joyful experience, which ultimately encourages my heart to trust that it will continue to go that way.
My sweet friend Samantha hosted a wonderful "Taco 'bout a baby" sprinkle for us in early December. It was so much fun and a beautiful visual of community. Out of the almost twenty women that were there, I had only known one of them before becoming a mama to James 2.5 years ago. I am so thankful to have found the Westchase Mom's Club and to have met so many supportive, kind women. Motherhood is much easier and joyful when done together! We enjoyed yummy drinks, Mexican food, played a few games, and shared advice on raising both a toddler and a newborn.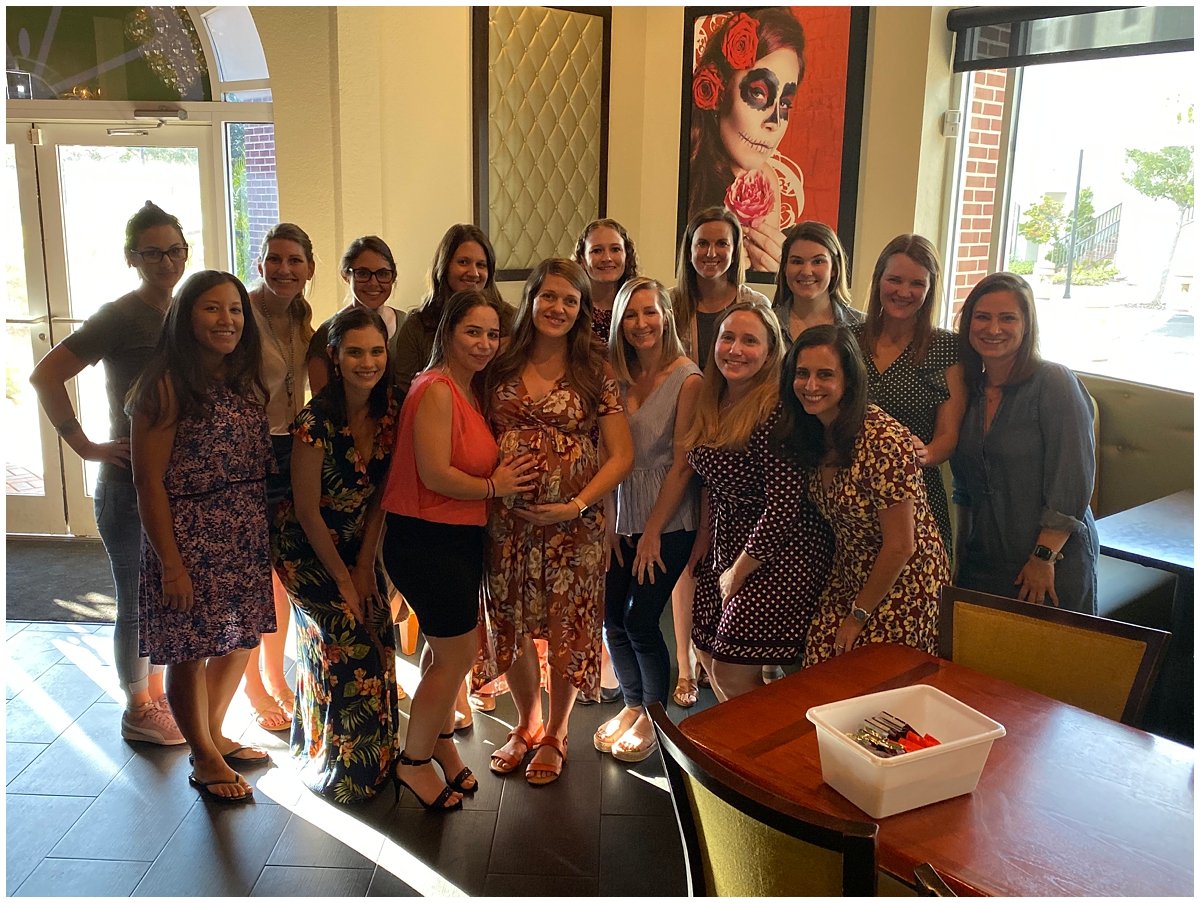 The next weekend, my sweet older sister hosted a Winter Wonderland sprinkle for baby in Orlando. It was so nice to celebrate with family and friends back home! We had the cutest snow baby decorations for our January girl. We received the cutest little outfits and new girly decorations for the nursery. It was a beautiful morning and made my heart so happy!
Thank you for following along and for all of the kind words and excitement so far!!
Next baby update on the blog will have an actual BABY GIRL!!
Here's our Pregnancy Announcement that we shared in July
Here's our 38 week update with James