If you could rewind time back to 2003, you'd find two best friends taking on the journey of high school together, staying up late at sleepovers, and exchanging notes between class. Kara and I met and instantly became close friends over ten years ago. We have so many great memories together, it is so fun to think back on! Sweet Kara moved away from Orlando to Fort Myers after high school to attend FGCU. She loved it so much that she became a permanent resident after graduation. Fortunately, Kara met her soul mate in her new home. Kara and John met in one of their classes at FGCU and instantly clicked. Their love story continued and eventually led to a proposal, months of planning, and a gorgeous wedding on January 5th. I was able to attend this wedding as a guest but Kara asked if I could bring my camera along to snap a couple detail shots of their reception. I happily agreed and am excited to show you some of Kara and John's wedding details! Their theme was Jack Daniels and the dress was casual… the groom + groomsmen wore jeans and boots! Love it!!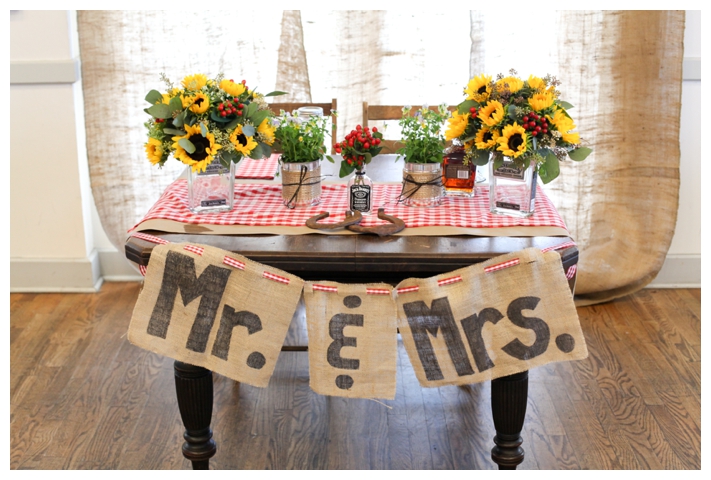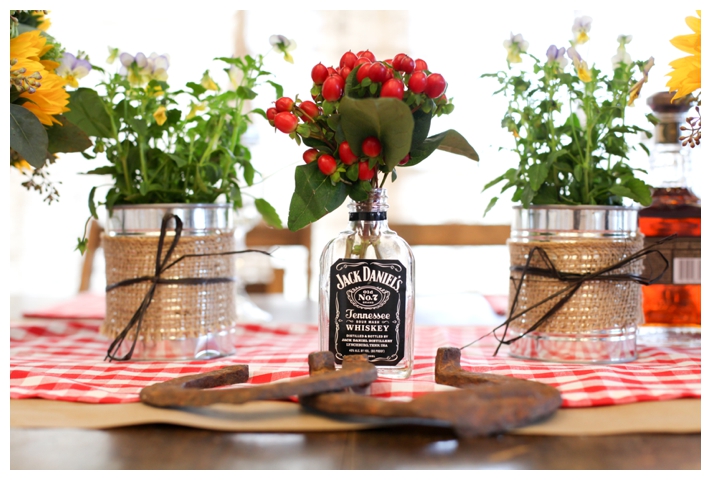 The beautiful Mother of the Bride!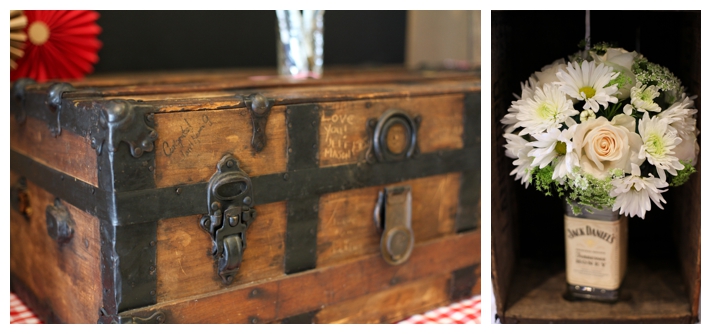 They thought of everything! Pre-packaged silverware with a personalized stamp!

LOVE this! This will look so good in their new home together!

 And here are some iPhone pictures from the reception once my Marky (my 5D Mark ii :)) was tucked away for the evening. Love these girls!! We've been through so much together. Can't wait for the next wedding in November!
The reception took place right on the water. The sunset was beautiful! The picture on the right is pure talent… camera in one hand and a shot of homemade Apple Pie Moonshine in the other. Whew, it was sweet but delicious!