This beautiful lady is my older sister, Carissa. The adorable little one is my niece, Faith. Carissa is expecting baby #2 in early March. We spent a Friday afternoon capturing her growing belly and our growing family. If you can't tell from the pink clothes, baby #2 is going to be a GIRL! A sweet new baby girl to join our family and a new baby sister for Faith. We are all so excited to meet her in just a few weeks!! I can't wait to take some newborn pictures of her! Enjoy these pictures of Carissa.
Kisses from Mama and Auntie!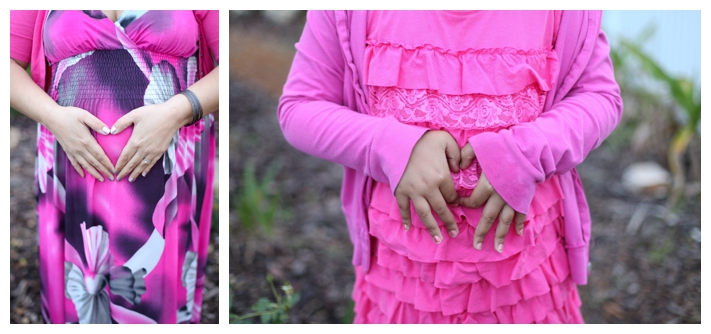 We found this rock in the garden… so perfect! Baby's name is going to be Lily!!