The Contemporary Resort at Disney holds some very special memories for David and I. We went there on a quadruple date back in high school to watch the fireworks, we had our first kiss on the balcony of the hotel overlooking the Disney castle, and we said our first "I love you"s right before getting engaged at this unique hotel. Neither of us are huge Disney fans but this specific location holds a special place in our heart. For my dear friends, Paige and Tim, their special place is St. Augustine, Florida.
If you've ever been to St. Augustine, you know it's a unique and special little city. It has lots of history but still feels intimate. Paige and Tim have many special memories in this nearby city, but most importantly, this is the place where Tim slipped a shiny ring on Paige's finger and they excitedly agreed to become husband and wife. Paige and Tim got married on 11-11-11 and had an awesome wedding. Almost one year later, Paige called me and asked if I'd be interested in taking anniversary pictures at their special, favorite place. I loved the idea and on 11-11-12, David and I spent the day capturing the love between this special couple. Paige rocked her wedding dress again and Tim was beaming with joy, just as he was on their wedding day. We ended the session with some casual shots at Flagler College. I loved this session and I love this couple even more!!
My FAVORITE!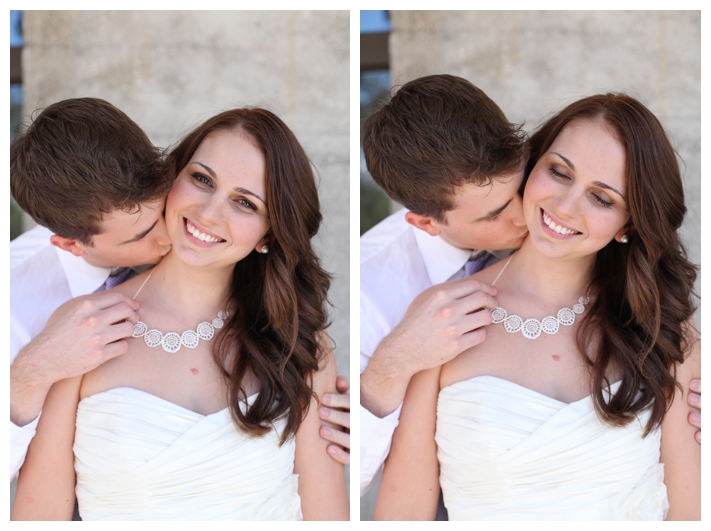 I had to take a picture with Paige! She is my "Big Sister" in our college sorority, Sigma Phi Lambda! We've been friends for almost 5 years now and I'm so blessed that God put us together at UCF. We are both Kindergarten teachers, got married a few months apart, and we love to travel! We are planning an Alaskan cruise together for this summer!