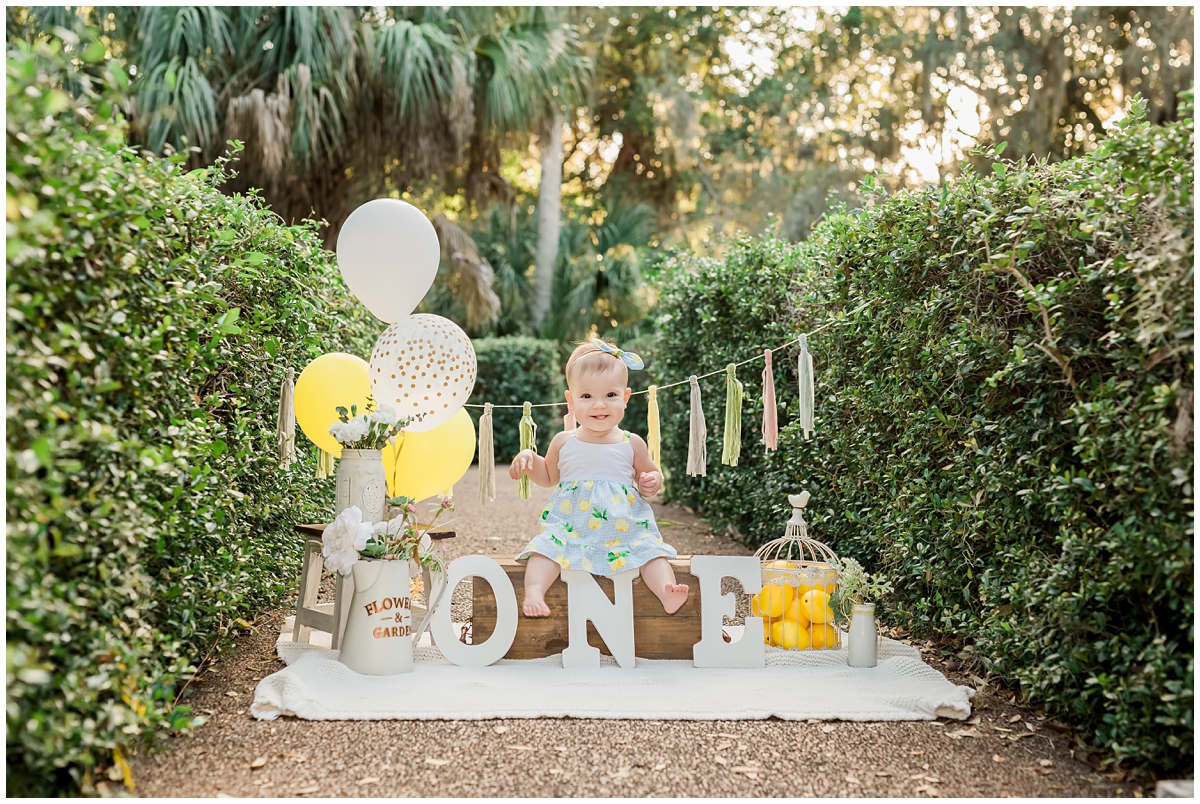 Our little girl is ONE! This year flew by but also felt like forever (2020, you were weird). Claire is the sweetest addition to our family. She is content to sit and play on her own but also tries her best to keep up with big brother. She is happiest when she has a full belly and is laying on something soft. Her favorite foods are black olives, blueberries, cheese, sweet potatoes, croissants and pasta. She is a solid sleeper and nurses 3-4 times a day. She's standing on her own and recently took her first few steps. She'll be walking soon! Claire bear, we love you so much! Happy birthday, baby girl!
Here are Claire's first birthday photos (Thank you Darlene Barlows Photography!). We did a lemon garden theme, inspired by Claire's dress and matching bow – handmade by my talented friend Rachel (follow her on instagram here). I love it!!
To look back on Claire's earliest days, here is the blog from her birth story and her newborn session and her six month portraits.