I became an Aunt in 2006 when my sister had her first baby girl. Fast forward six years later, David and I are backpacking in Europe, and I get a message from my sister asking "can you video chat tonight?". I'm sitting in our hotel in Zermatt, Switzerland and my facetime is ringing. My sister says, "Guess what?" and I immediately knew…. baby #2!!! That sweet baby just turned three. Lily is the sweetest little thing. Her favorite things are tomatoes, her big sissy, salsa, the big swing, and donuts!! Lily's birthday party was all about donuts and lemonade. My sister did a wonderful job organizing and crafting for Lily's party. I just had to blog this so I could pin the party ideas!
Lily getting her fingers ready when asked how old she is!

Donut earrings for the birthday girl!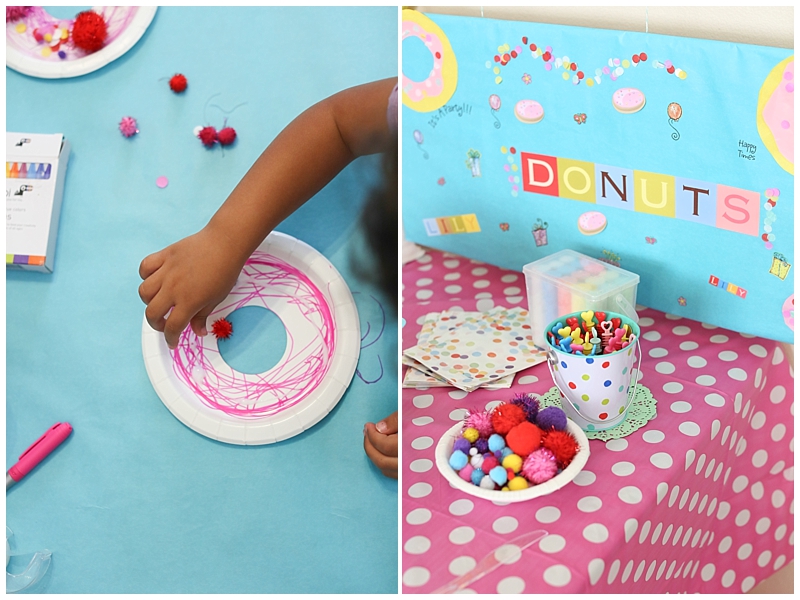 Her happy, shy face!! Love!

I saved you the last piece of cake!