Do you have certain friends that are just your "people"? Paige and Tim are my people. Every time I see them, my heart is filled with love and encouragement. I've known this sweet couple since my sophomore year at UCF and they've been in front of my camera many times. From their dating days, to an anniversary session in St. Augustine, to celebrating buying their first home, and now, their most exciting news of all… they are expecting!! Paige and Tim have had their hearts set on becoming parents for a while and with lots of hope, help, and prayers, they are expecting a sweet little GIRL in August!! SO excited for them! We met at the Kraft Azalea Gardens a few days before Valentine's Day for a mini session of announcing their big news!
Dating in 2009 – First Wedding Anniversary in 2012 – Bought their first House in 2013 – PREGNANT in 2015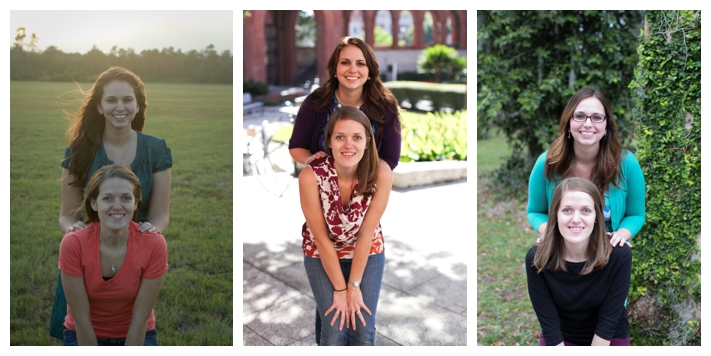 Paige is my Big Sister in Sigma Phi Lambda and we always do our Big/Little Sister photo when we are together.