David and I love the mountains. We love the calmness of going to a quiet cabin in the mountains with no visible neighbors, a vast night sky with countless stars, and a chance to get away. We have been going up to the Blue Ridge, Georgia area once a year since 2016. This was our fourth trip together (second with James) and we always stay in new cabins in new areas. This time, we ventured to Bryson City, North Carolina. Our cabin was tucked away high up on the top of a mountain. We enjoyed a beautiful view, the fire pit, hot tub, a porch swing and easy day trips to the Smoky Mountain National Park and to Asheville. I didn't bring my big camera but I snapped a ton of iPhone photos. I wanted to share them on the blog as an opportunity to look back on this sweet trip. Love going on adventures with my boys! I'll narrate the details of our trip below…
We flew from Tampa to Atlanta on a Southwest flight on Thursday morning. James loved looking at the planes!
James didn't sleep on the plane so he fell asleep as soon as he got in his car seat once we left the airport. A short drive later, we met our sweet friend Matt for lunch. David and Matt were random roommates their freshman year at UF and happened to be a perfect match. So good to see him!
We drove north to one of our favorite spots, Mercier Orchards in Blue Ridge, GA. They have the best apple cider donuts!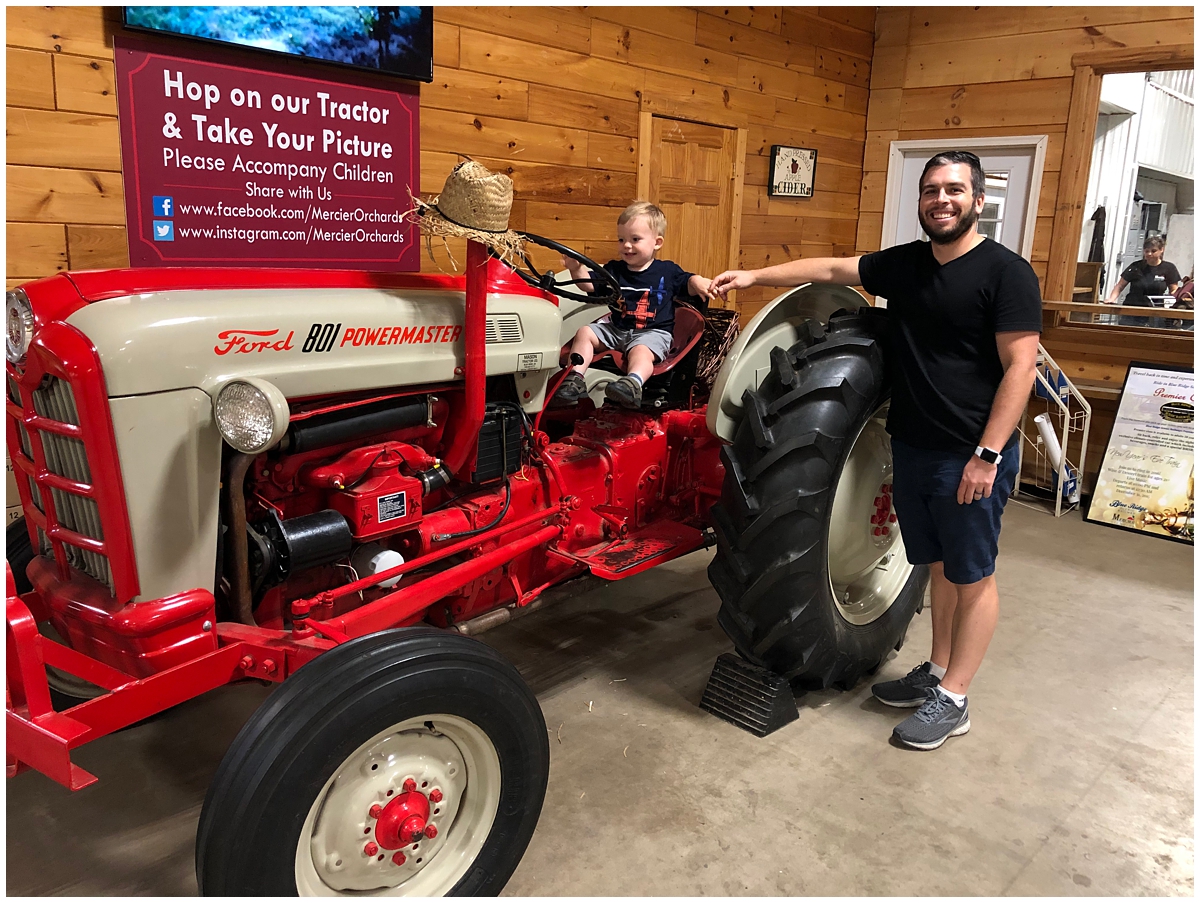 We got to our cabin Thursday evening and woke up to a rainy day the next morning. It was Good Friday, so we dyed a dozen eggs and did an egg hunt for James in the cabin. The weather cleared up by the afternoon so we explored the cute downtown of Bryson City. James loved the trains.
On Saturday, it was still a little rainy but we were ready to explore. We drove about 30 minutes northeast to the Great Smoky Mountain National Park. The main road through the park was closed for the day because of dangerous conditions (icy roads, trees down) so we ventured another way. We drove about 20 minutes into the Blue Ridge Parkway when the temperatures quickly dropped as we gained altitude and the rain quickly turned into snow! We pulled over at an overlook and James got to see his first snow! He didn't love it. Haha!
On Sunday morning (Easter), we drove about 90 minutes east to Asheville. We did a little easter egg hunt for James in a big park, had lunch at Tupelo Honey (James loved the sweet potato pancakes!), and then we got coffee and treats at French Broad Chocolate Lounge. Asheville was really nice. It reminded me of Austin or Portland.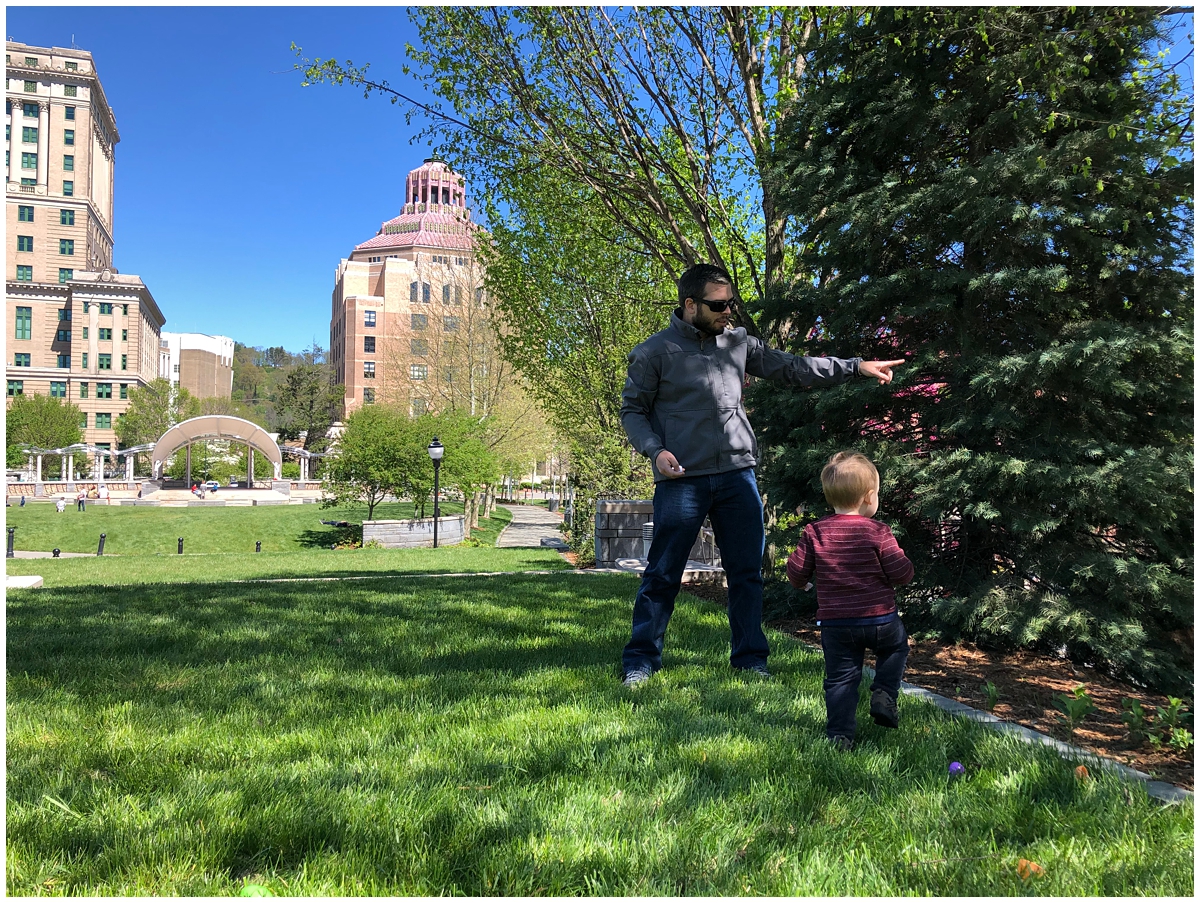 We found out that the main road through the National Park was open so we left Asheville and headed back there. It was a gorgeous drive through the mountains! We got lucky with a beautiful clear day. The smoky mountains weren't so smoky… what a treat to get such a clear view!
We stood on the North Carolina/Tennessee state line. James was in two places at once! (A walk to remember, anyone? looove) David and James walked part of the Appalachian trail together. Maybe they'll do the full trail together one day!
We ended our day with a yummy dinner by the fire as the sun set. Our cabin was perfect for our little family.
On Monday, we checked out of our cabin and stopped at Tallulah Falls in Georgia and then to the Delta Flight Museum near the Atlanta airport. We got to see airplanes up close, tour inside a gigantic 747 and play on a toddler friendly flight simulator. Later that evening, we boarded our Southwest flight and flew back home to Tampa.
And just for fun, here are a few real life photos of trying to document a vacation with a toddler. Haha!