I have to admit that I married into such a loving, kind, and accepting family. My in-laws are the best! Tim and Jan are parents to Katie, David, Emily, and Hannah. Katie and her husband, Nic, got married in June 2009 and now live in Wisconsin. We miss them so much! Fortunately, they flew to Orlando in mid-January for a late Christmas celebration. While they were in town, we had the whole family together and took the opportunity to take some family pictures at Blanchard Park.
Tim and Jan are coming up on their 30th wedding anniversary in April!! What better way to celebrate than to take a trip to PARIS?? We are so excited for them to be able to go on this adventure together!
 Here's me and my hubby!!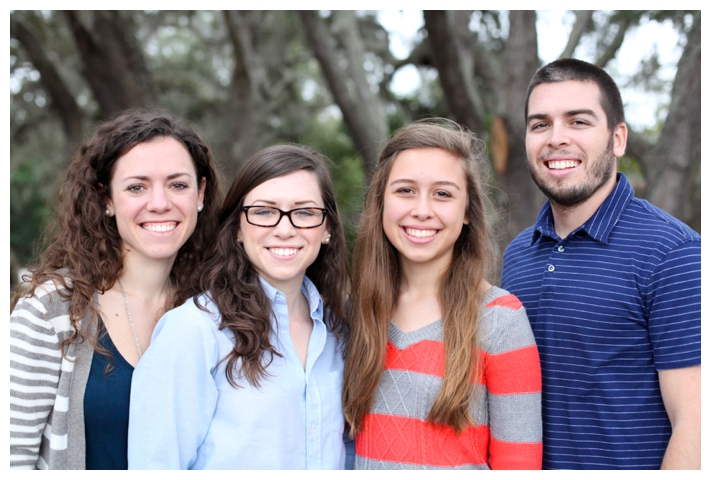 And one more to make you smile…. 🙂